Pornstar Info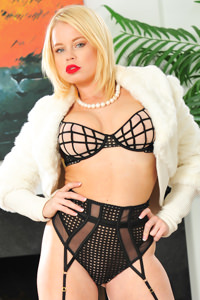 Nikki Delano's Biography :
A.K.A. Audry Star
Videos with Nikki Delano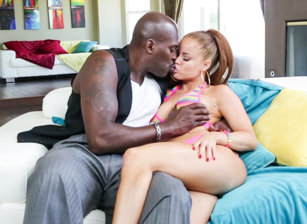 Date added:
10/05/2014
Rating: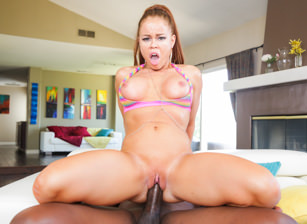 Date added:
10/03/2014
Rating:
Description :
Nikki Delano, a busty, lush-lipped brunette in a colorful bikini, heels and hoop earrings, displays magnificent T & A outdoors. Black porn legend Lexington Steele and Nikki can't keep their hands off of each other's assets. She kneels for a blow job, impressed by his colossal, black cock. Nikki's round ass cheeks undulate as she rides huge meat, which she sucks pussy-to-mouth. Lex eats her shaved snatch and fucks her with her leg up on his shoulder. She masturbates as she fucks and smacks his monster cock on her big boobs. Lex carries her bodily as he stuffs her, then blasts a creamy mass from her mouth to her forehead. Cum-coated, spunky Nikki says she loved the biggest cock she's ever had.
Categories :
Pornstar
,
Latina
,
Interracial
,
Hardcore
,
Big Tits
,
Deepthroat
,
RedHead
,
Blowjob
,
Big Dick
,
Pussy to mouth
,
College
,
Open Mouth Facial
,
Bubble Butt
,
Black
,
Straight Porn
,
HD Porn